Panopticon 2013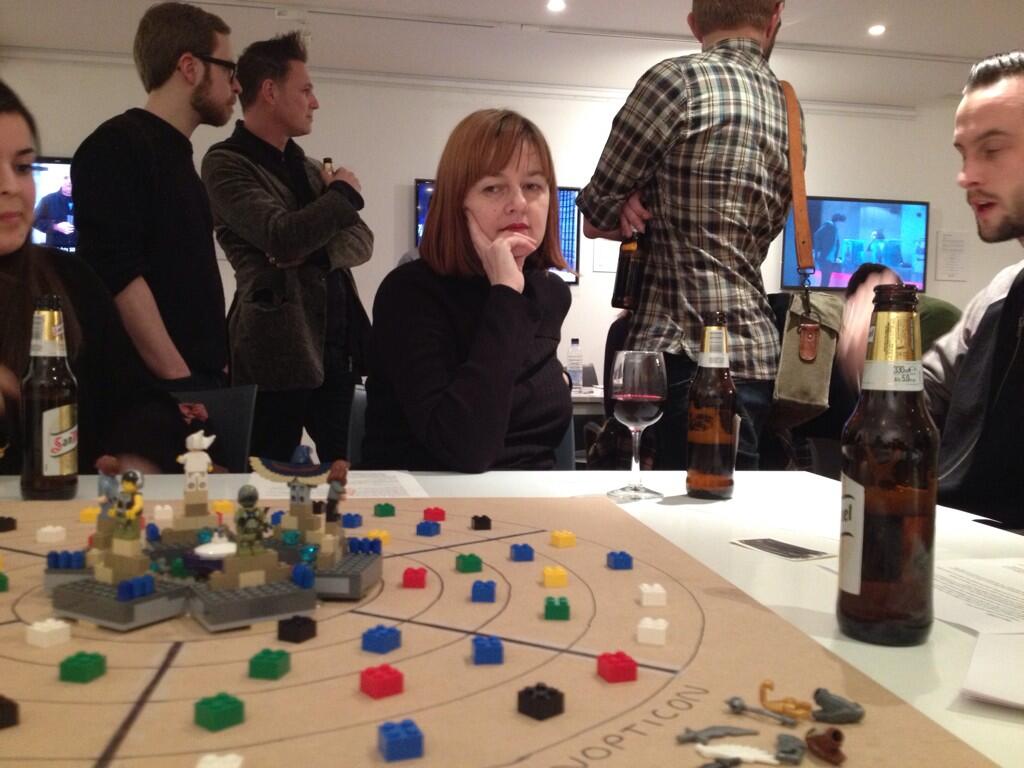 Play Panopticon and become a data controller! build your data empire, the tallest tower from which to view the entire internet and control how content and personal data moves. You may have good intentions, or bad ones. Behind the virtual air we breathe are the people who control us – the battle for data and people's very identities is being fought. What will YOU choose to do?
About the game
Panopticon is an open source game prototype in lego about internet data control in collaboration between Maf'j Alvarez, Chris Pinchen, Open Rights Group and Lighthouse. 
The internet is a wonderful place full of exciting content and incredible people. Anything is possible isn't it? Buy anything, learn anything, play anything and share anything with anyone around the globe.  It's the virtual air that we breathe and it surrounds us all the time. But who controls it? Who watches us?
photo of Ruth Catlow from Furtherfield at Brighton Crypto Party January 2014