Powerbabies VR 2019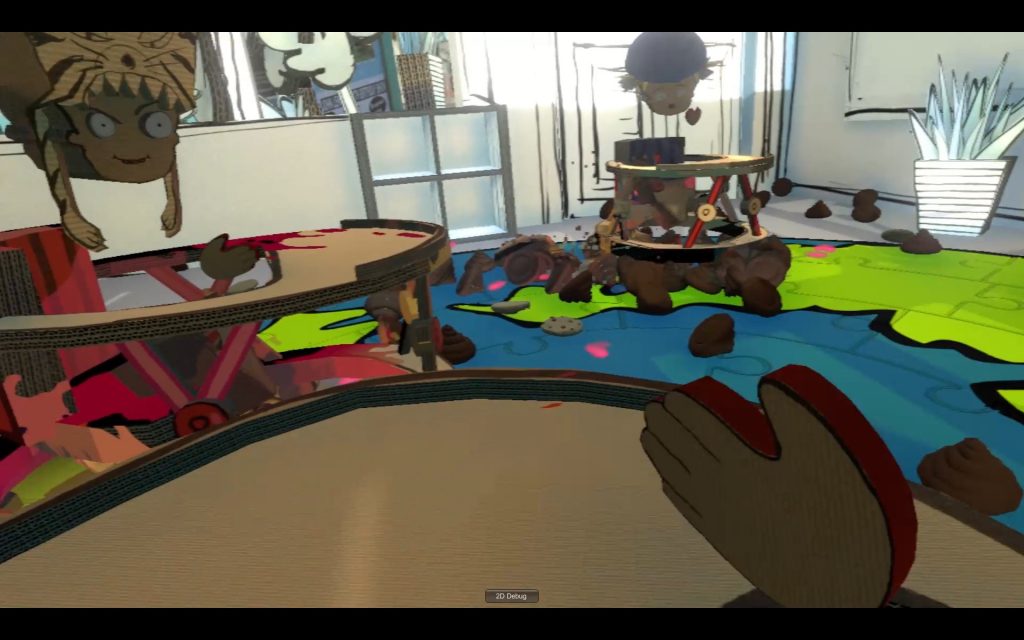 Power Babies VR is an all-out nappy-slinging world domination war game that brings out the egotistical power-hungry toddler in all of us. Part VR game prototype, part political satire piece, the experience was made at a two-day hackathon in 2019.
Power Babies VR puts you in the baby seat of the world's most powerful toddlers hell-bent on conquering the world before nap time – or the climate apocalypse, whichever comes first. Grab your weapon of choice and play the dirtiest game of politics this side of the nursery.
Intended to be experienced for just one night during the Brighton Digital Festival, it had to be postponed due to Covid-19 lockdown.
Powerbabies Hackathon participants
Maf'j Alvarez – Artistic creation, direction and development in Unity3d
Paul Hayes – Lead technical development in Unity3d
Emma Smith – Graphic design and illustration
Anna Bertmark – Sound design
Emily Jones – Assistant sound design and recording
Andy Baker – Visual effects in Unity3d
Owen – Unity development
Evan – Unity development
Mark Bou Mansour – GoVR
Gian Manfredi – GoVR
Day 2 of #PowerBabiesVR. Feeling tired but inspired after my first ever hack. Very happy to have been able to work on this project with such a great team. Thanks @limbicfish! pic.twitter.com/zD4QU4Ccdi

— Emily Jones (@omilyjones) October 6, 2019
Had loads of fun tonight making a big mess in #PowerBabiesVR. Thanks so much @limbicfish and @andybak for getting the game up and running tonight! pic.twitter.com/8MMDI7GsCa

— GOVR cafe (@GOVRbrighton) October 23, 2019