Hanningtons Hackday 2019
October 18th 2019
I led a one day hack with Fusebox Brighton and Arts Driva artists – exploring the history and architecture of Brighton's newest Lane.
Hannington Lane in Brighton is a temporal bridge. It is both the newest lane in Brighton (the first for 150 years), and it contains the oldest building in the Lanes (in Puget's Cottage). As part of Brighton Digital Festival, we wanted to unearth and capture stories, both old and new, aligned and conflicting, of Hannington Lane and – in a one-day hack – render them visible using immersive technology. We explored how a place can be revealed, transformed or obscured over time.
We utilised a retail outlet in Hannington Lane donated for this purpose by its owner Redevco.
The Hack kicked-off with an open event on the evening of Thursday 17th October that discusses place-based hidden histories and ways of unearthing them. It featured author and psycho-geographer Justin Hopper, Academic and researcher for the Hove Plinth project Kate Holford and an expert on the local history of the Hannington Estate and the Lanes.
This participative location-based VR project explored the history, objects and surfaces – both visible and hidden – of the story of Hannington Lane and the retail unit within it. Using Holonspace workflow and framework to capture images and audio from visitor's mobile phones and historic sources we created scenes and stories in Unity3d which captured some of the 'sense of place' and history of this location. 
Participants:
Maf'j Alvarez – hack day lead and creative technologist
Becky Palmer – Arts Driva
Andy Baker – Creative technologist
Chris Chowen – Fusebox technical support
Becky Lu – Artist
Valerie Furnham Hudson – Artist
Abbie Stanton – Artist
Ella Royer – Artist
Chris Duckers – Artist
Laura Loonstein – participant
Justin Hopper – Psycho-geographer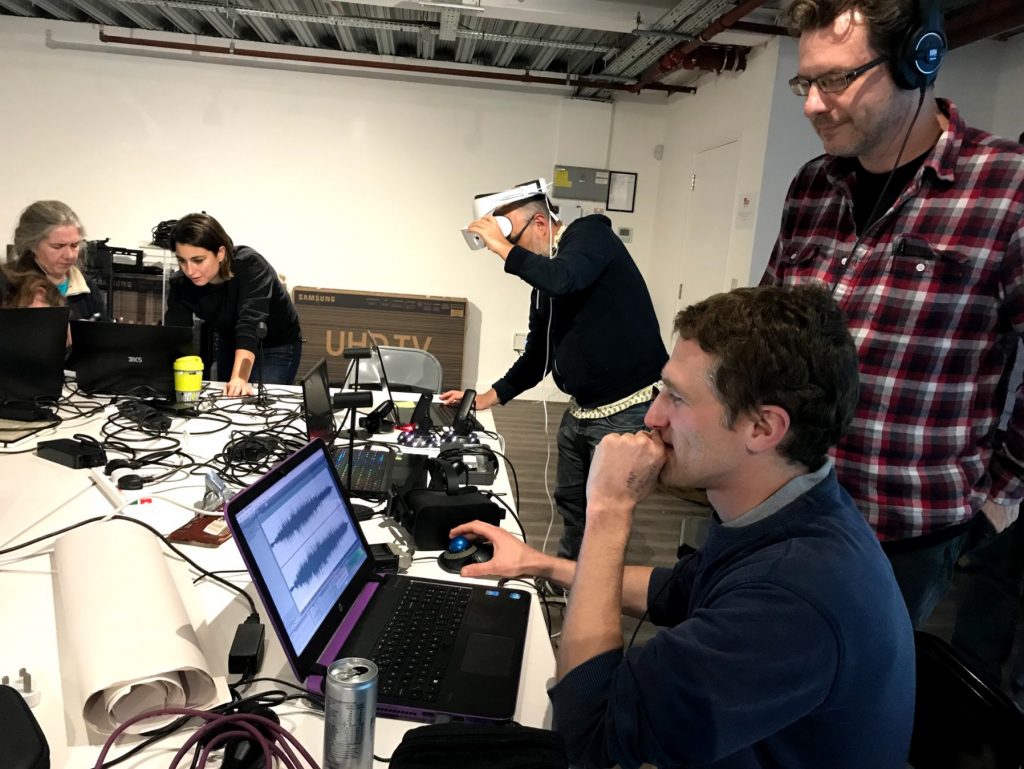 Wow that was a fruitful #art and #VR hack in hanningtons lane today. Stories from the basement and dragons on rooftops as well as architects 3d models made their way into #VR. Thanks so much to all the artists that participated #BDF19 @FuseBoxBtn @oldweirdalbion pic.twitter.com/MSx7JFZyMI

— Maf'j Alvarez (@limbicfish) October 18, 2019